Day before yesterday, Huawei released a new teaser which showed off a device with a slim design and a speaker on the side. Judging from the design, we expected it to be a new Huawei tablet probably the Honor X3 tablet. Now, a couple of renders of the new tablet have surfaced online, further adding to the possibility that Huawei will show off this device at CES 2016.
According to the source who leaked these images, the tablet will have the model number DR-A01L and will feature a slim body with the measurements, 240 × 173 × 7.4mm. The tab will reportedly come with a large 10.1-inch display with 16:10 aspect ratio. There are rear and front cameras and virtual keys as well. It's also said that the tablet will feature a front mounted fingerprint sensor. Further, like you saw in the teaser image, these renders also come with four speakers, two on each side.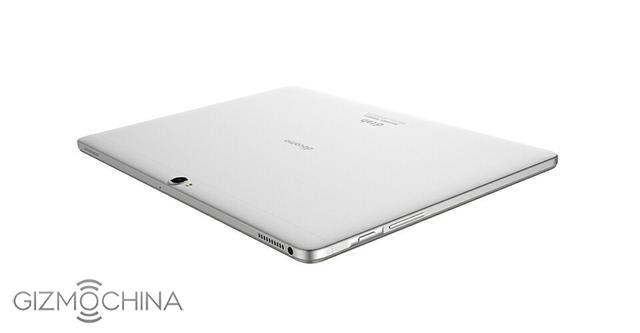 As for the specifications, it is said that the new tablet will feature Kirin 935 octa-core chip instead of the new Kirin 950. Other than this, we don't have any other information about the specifications of the device.
The source further states that Huawei will not launch any D series, M-series and P series devices at CES 2016. So, this new tablet could be the center of attraction for Huawei at the event.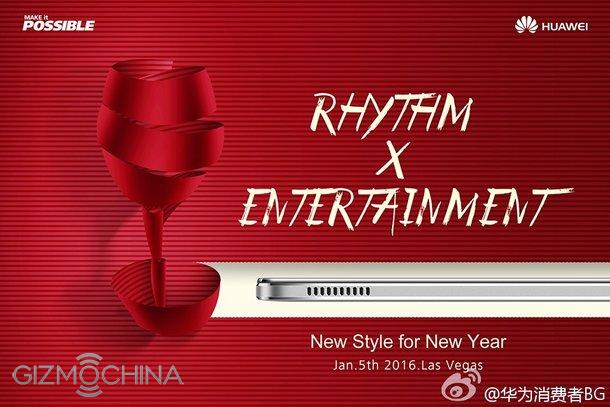 Well, the company will announce the device later today in Las Vegas, where we will get more details.